Deep vertical integration through mechanics
We are proud to offer flexible manufacturing methods and expert sheet metal fabrication from sub-assemblies to ready-made integrated units. The effectively functioning and controlled production network speeds reaction time and cost-efficiency of the entire production process.
Applying the latest knowledge, manufacturing technologies and automation enable us to build our customers' products at a lower cost in-house without non-value add packing and transport costs. Increasing the level of automation makes it easier for us to respond more quickly to rapid and steep changes in demand in the market and the growing needs of customers to increase flexibility in production.
Scanfil acts as the driver in the networked operating environment it has built.
The expertise of our personnel increases the diversity of Scanfil's technically advanced mechanical assembly and mechanics manufacturing processes:
Effective, up-to-date technologies for punching, forming and cutting
Diverse and flexible bending methods
Effective coating line solutions
Robotized equipment for flexible automatic product handling and the readiness to apply the equipment to production needs of customers
Up to date joining methods
Effective utilisation of 3D models in production processes and quality verification
Busbar Manufacturing
We offer copper and aluminum busbar manufacturing with in-house surface treatment possibilities. Busbars can be covered with epoxy or similar insulator material to increase power density in certain cases. Our highly automated busbar production lines and professional enables both large and small production batches.
Complete mechanical product assembly and integration services
Our customers benefit from our precision-assembly services to reduce production complexity and expense. When our customer takes the mechanical assembly and integration services from us, it makes their life more comfortable – labor cost is reduced, inventory management and purchasing gets easier. We assemble products built from our fabricated components, customer-supplied materials, or purchased components or a combination of all three.
The components assembled and integrated can range from simple mechanical assemblies of fabricated sheet metal parts to complex electro-mechanical assemblies. Assembly and integration can include inspection, testing and custom packaging of your product.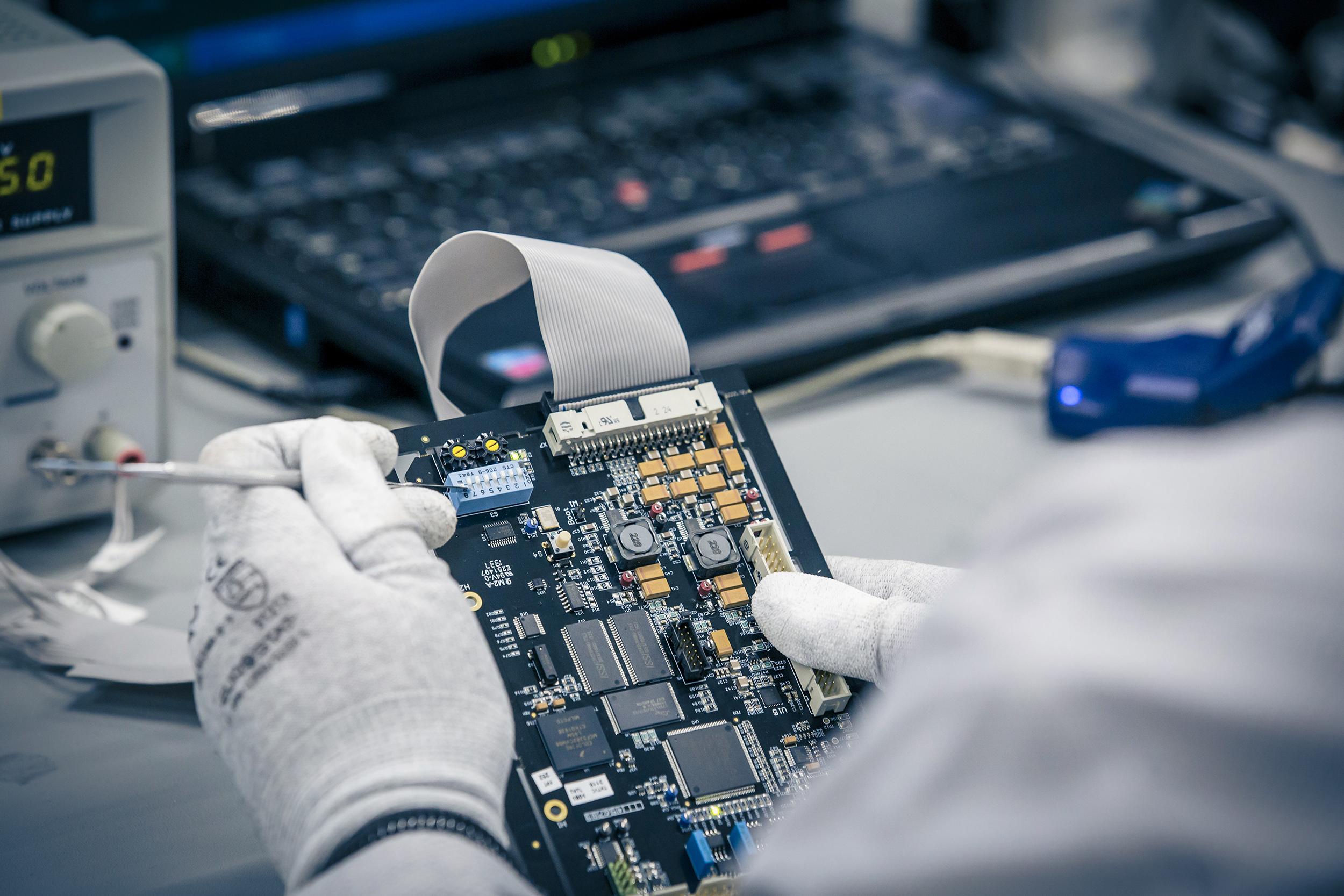 Our design driven manufacturing approach gives us advantage from R&D to manufacturing to logistics and our committed people are there to constantly deliver best results for our customers. Scanfil's vertically integrated production offers a full-scale and cost-efficient service chain throughout the product's life cycle.
Read more