Our SMART
Scanfil's biggest asset is our dedicated people. Yet we consistently seek new ways to develop our operations and efficiency. Our answer to the changing world is Scanfil SMART. SMART enables us to meet the future demands and beyond. Already now Collaborative robots are working hand in hand with our people. Automatic intelligent vehicles (AIV) are transferring goods, and material handling is much more automatized. Internet of Things (IoT) enables full connectivity and data collection enabling machines and systems to communicate with each other. Collected data is analyzed and used for continuously improving our operations as well as optimizing the whole supply chain.
In addition, our factories have modern tools to create and share instructions digitally, including full eDHR ( electrical Device History Record) functionalities.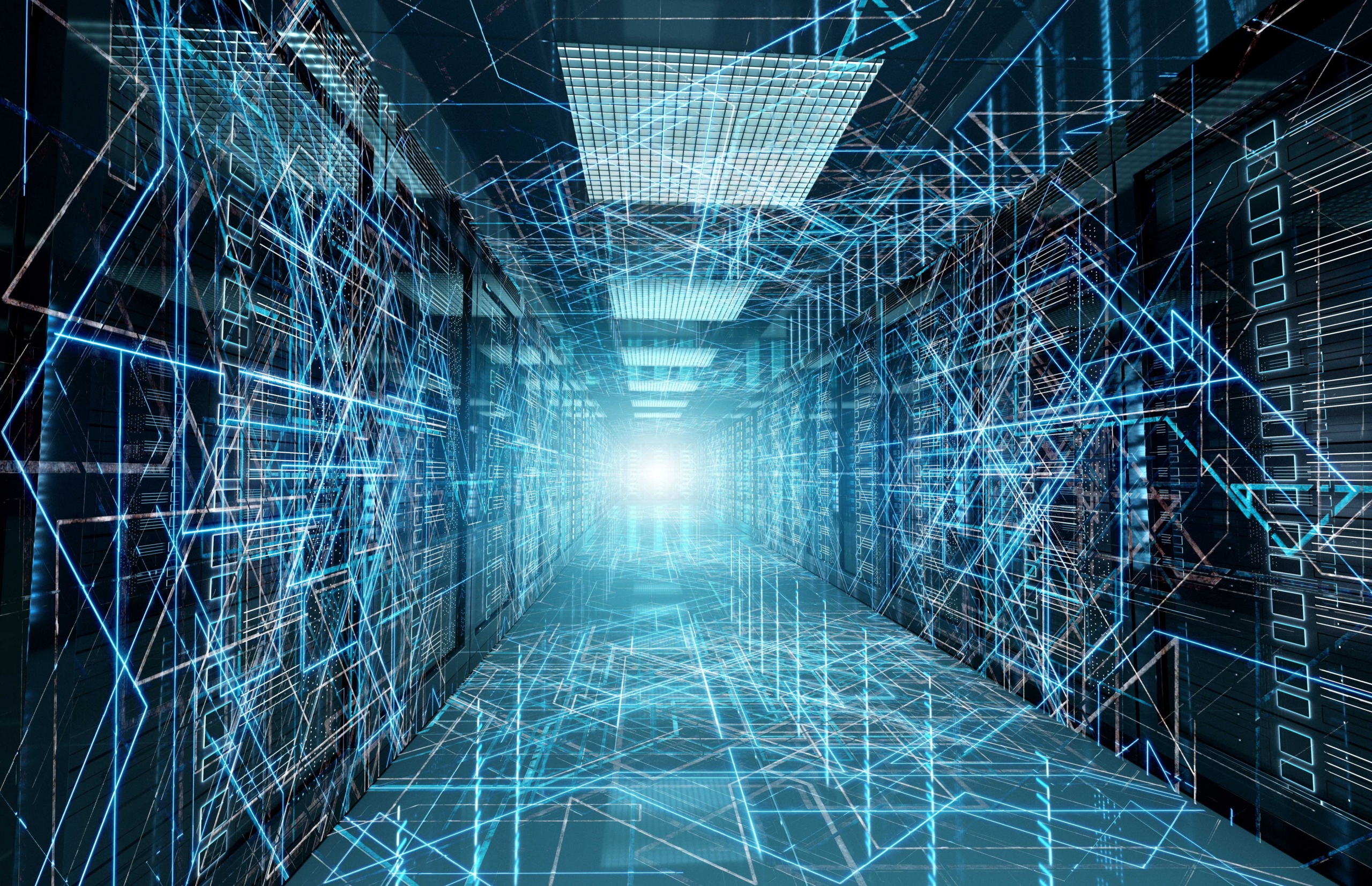 Material handling automation
Our components are located in dynamic storage systems, and components are calculated using X-ray technology; both are seamlessly integrated into the ERP system. Our optimized system guides our operators in picking work. The number of human mistakes is decreased, and waste is eliminated.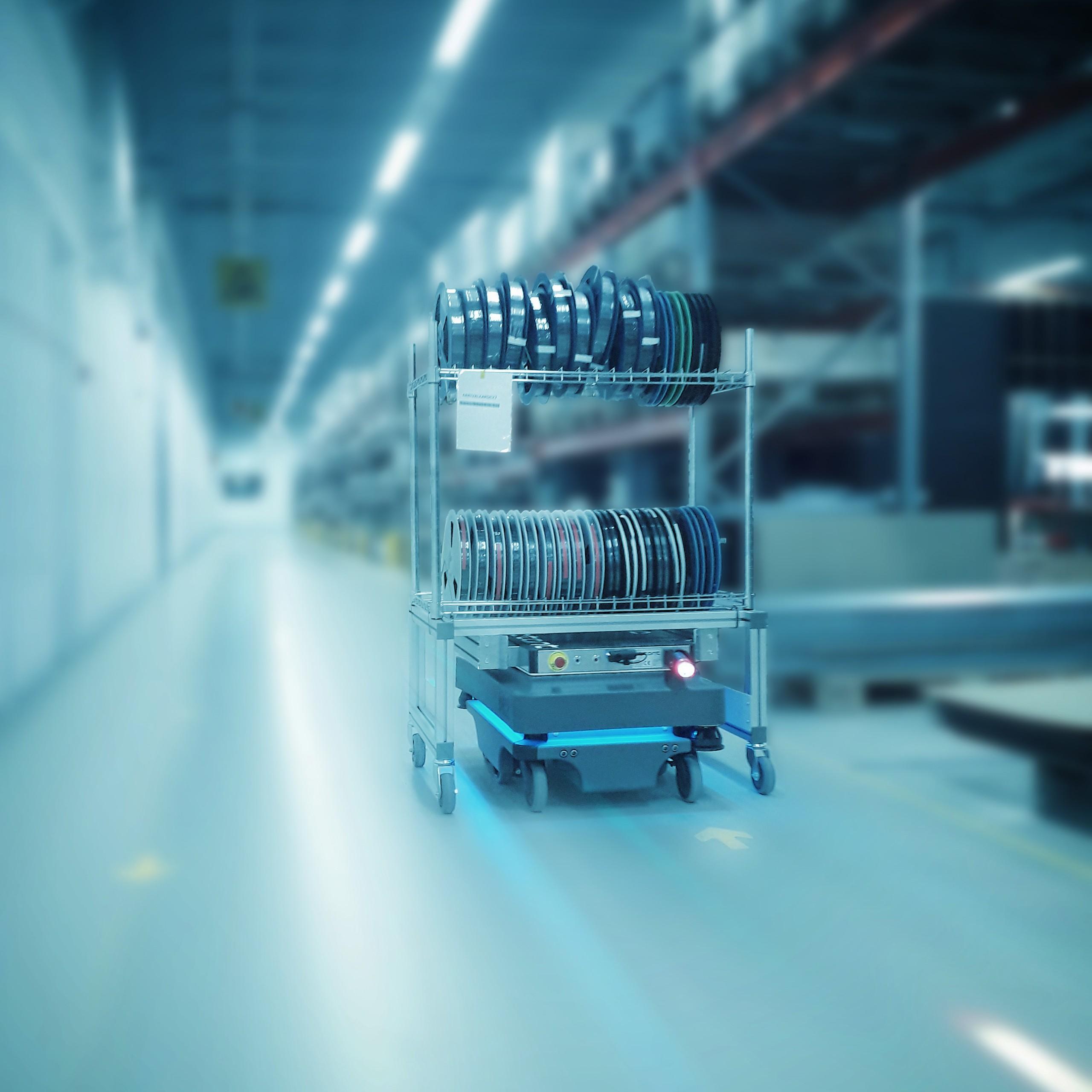 Our Autonomous Intelligent Vehicles (AIVs) increase productivity in manufacturing and logistics operations. Thanks to AIVs our employees can better focus on tasks that require complex human skills. AIVs increase throughput, reduce machine down-time, eliminate mistakes and improve material traceability.
Read more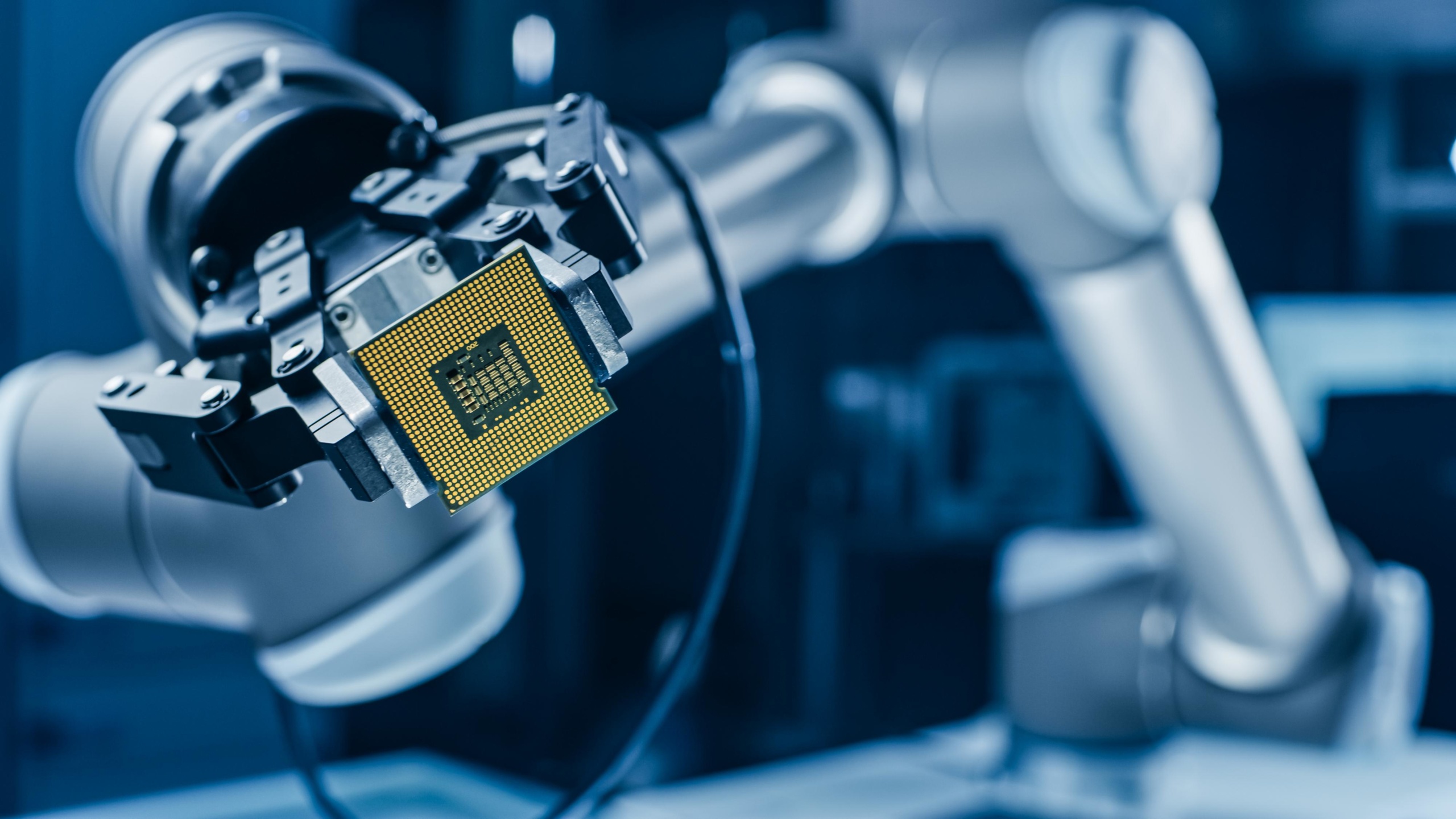 Cobots
With cobots we are improving our performance by reducing un-ergonomic work from human operators and improving quality by controlling a number of variables in the process. the word collaborative itself already notes that the cobot is not designed to work entirely on its own but rather assisting human operators or other machines in more static and repetitive tasks.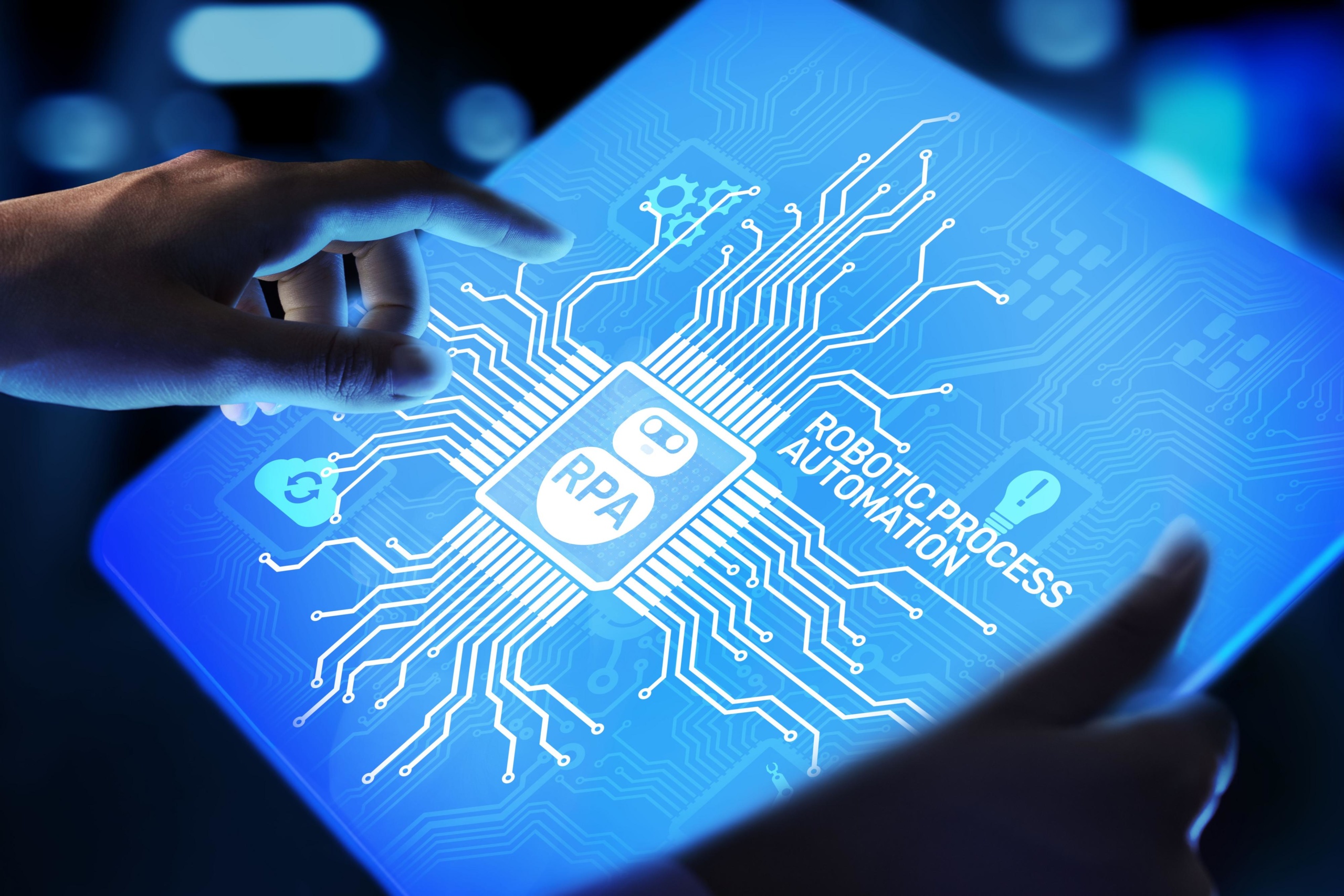 RPA – Robotic Process Automation
Robotic Process Automation (RPA) solutions are "an operational business tool to automate and digitize manual and routine work; it enables us to concentrate more on value-added work." For Scanfil RPA is not just a tool, it is a strong element of work optimization culture. Our robots or more commonly known as bots are virtual assistants that help our employees.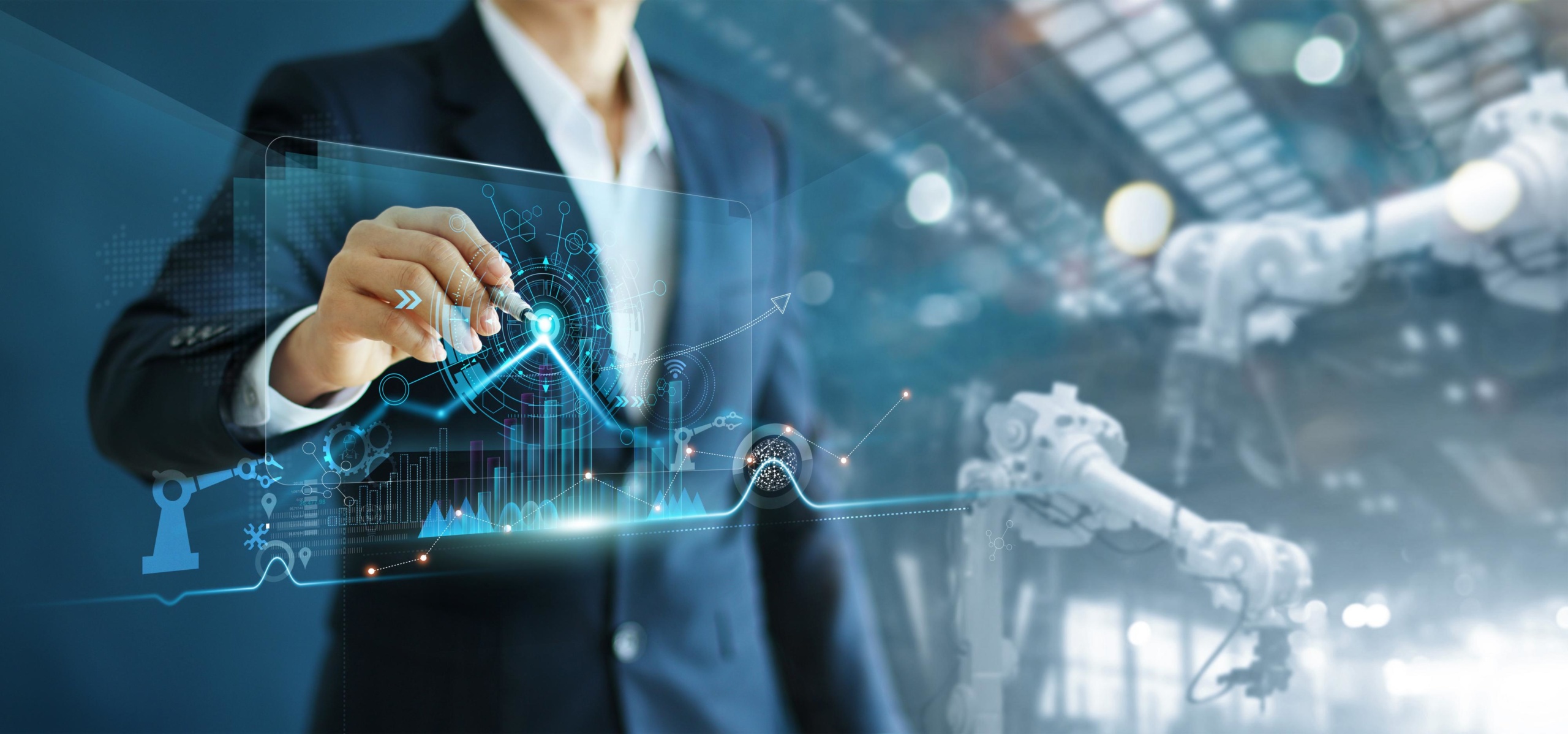 MES + Machine IOT
MES "Manufacturing Execution System" helps us digitalize our manufacturing shop floor, control all material flows & all key processes, and connect our manufacturing equipment from incoming to packing. With MES, we can offer full traceability of both products and processes. Utilizing the toolbox inside the MES, we can offer our customers a professional service, from the early design phase supporting with DfX, providing an efficient NPI. Other advantages are improved quality from the production floor through mistake-proofing, interlocking, routing control, and improved productivity by having real-time information available and improved visibility of progress.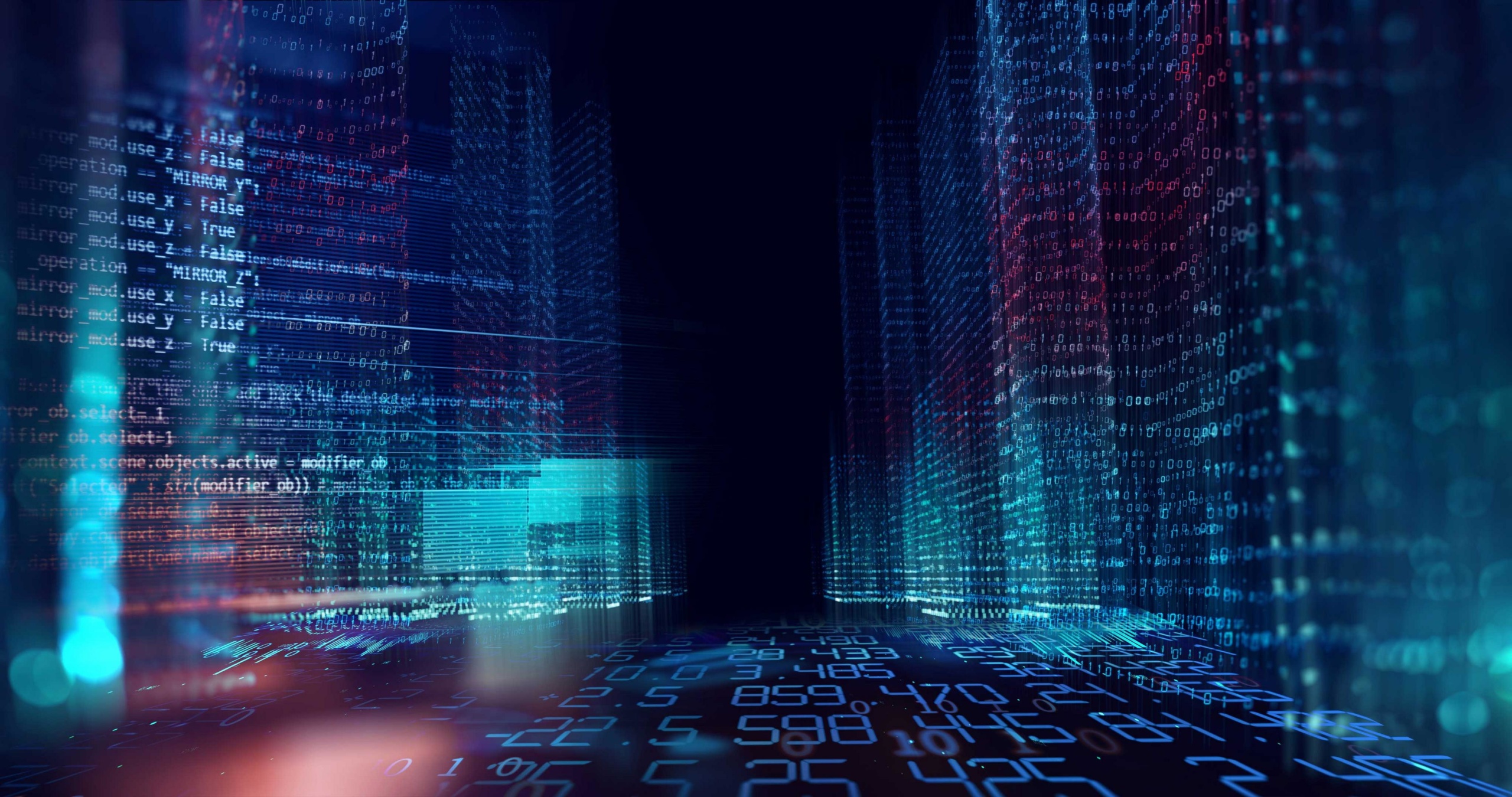 Big Data & Business Intelligence (BI)
Big Data and BI solutions are key elements serving the consumption of ever-growing data for business insights, decision-making, and automation. Scanfil's scalable Big Data & BI platform enables our continuous development towards full data-driven organization and utilization of Artificial Intelligence (AI) opportunities.
Our people operate in better awareness supported by real-time visualizations, action indications, and automated actions. Our customers will benefit from better visibility, insights, and connectivity.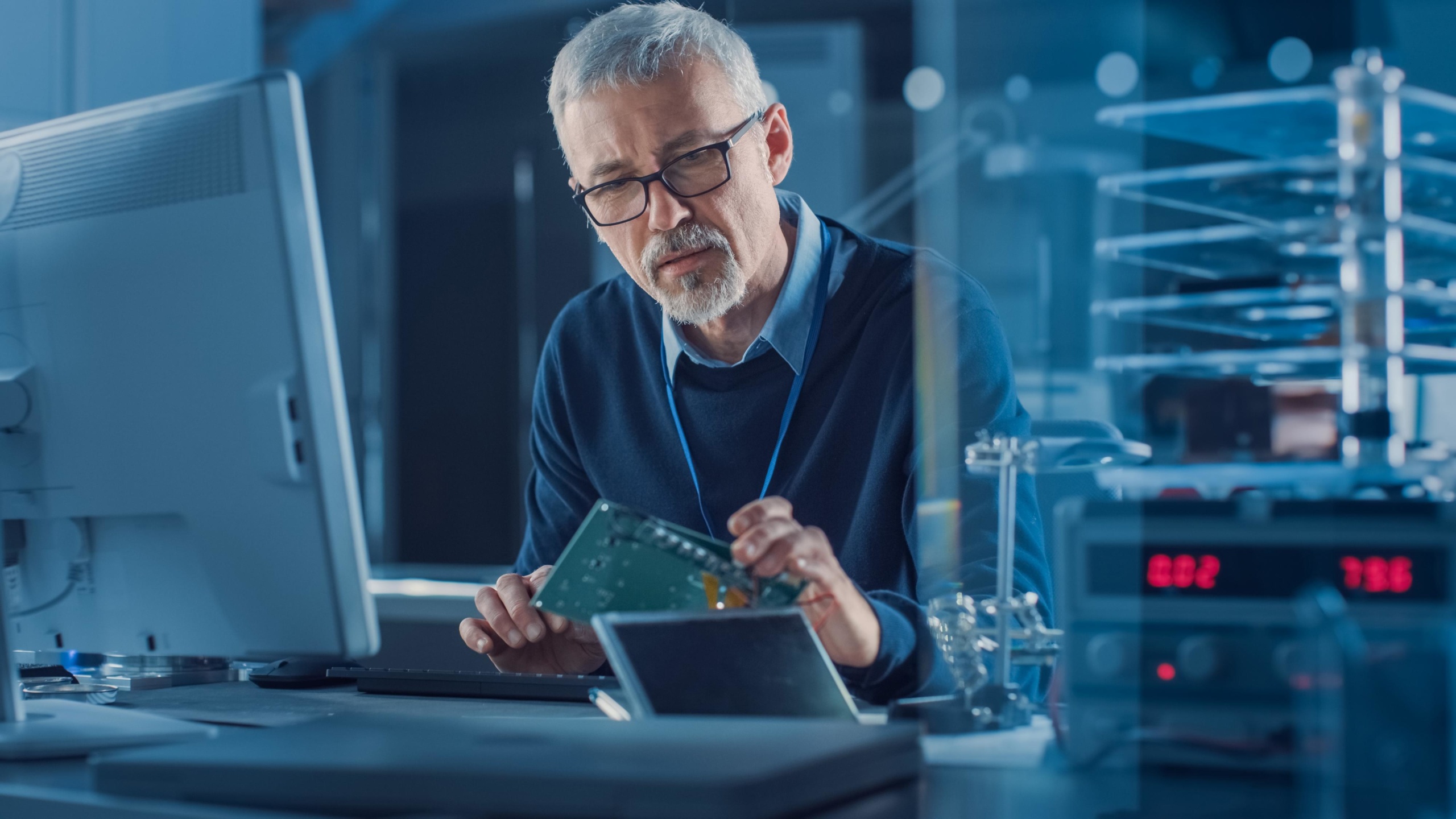 Digital Working Instructions
Digital work instructions represent the evolution of traditional printed instructions. With our new system procedures and documentation are digital for easier use,better understanding, and quicker updates. Made of photos, videos, audio recordings, charts, plans, and much more, visual work instructions guarantee less confusion and higher quality results. In addition to this, digital work instructions provide a paperless, data processing tool that gathers real-time information for better control of operations.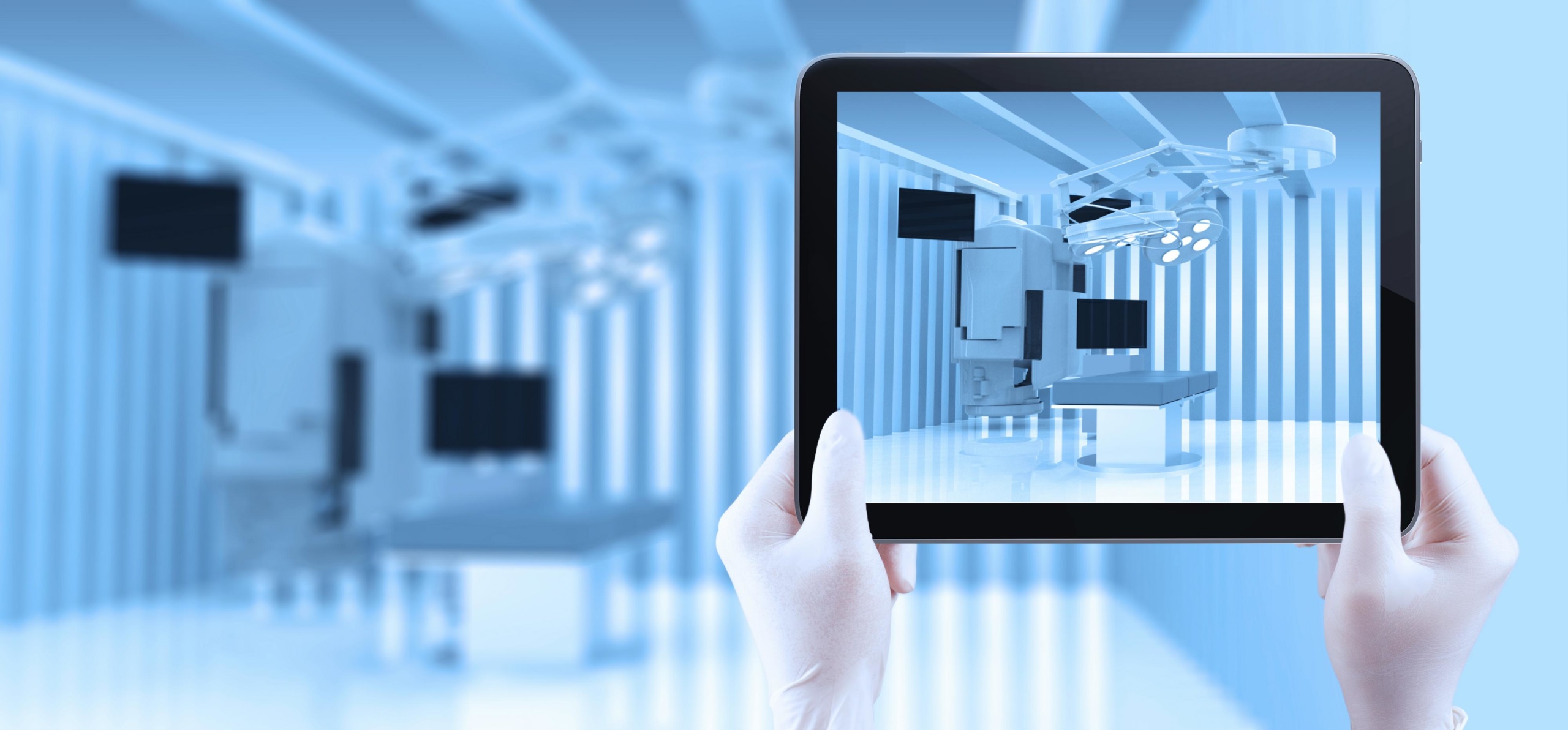 eDHR – Digitalized medical documentation
eDHR is fulfilling the highest requirements of medical device manufacturing. By collecting real-time data from production, it is ensured that the right material is used and that all operations are carried out with an approved result. It also ensures that all workers involved in the manufacturing and testing processes are trained and certified on the required operations. Test results and digital signatures, together with all other collected data, are directly accessible with full traceability. eDHR eliminates production mistakes such as component mixes and documentation errors.