In and out warranty repair
We provide the benefit of reducing RMA logistics handling and reducing turnaround times for products made. Scanfil offers in and out of warranty repair services for products made by Scanfil and other contract manufactures.
Scanfil employs a two shift repair operation which troubleshoots and repairs electro-mechanical products. The technicians are skilled and trained to diagnose failures within our customer's products and can repair assemblies, cables, PCBAs. Products are 100% tested and documented to meet our OEM customers' product standards before returning to service. Scanfil's repair management software allows full traceability of the product repair or replacement, allowing supply chains to fully audit the processes. The software provides reports and data used by our customers engineering teams to improve future product designs.
We offers diagnostics and repair of Printed Circuit Board Assembly (PCBA). Low cost PCBAs are typically swapped for new PCBAs, however higher cost PCBAs, end of life PCBAs and difficult to acquire PCBAs are typically repaired in house. Repair technicians are IPC trained to handle PCBA repair.
Refurbishment
Scanfil offers refurbishment services in addition to returning the product to a working condition for customers who require a Like New product internally and cosmetically. Products are visually inspected and tested to meet standards provided by the OEM.
As part of our ISO 14001 certification program, we strive to leave the world a better place by working with recycling partners that are R2 certified for disposal and recycling. Plastics, PCBAs, metals, are properly deconstructed, destroyed for IP integrity and then recycled.
Scanfil offers the storage and distribution of advanced replacement goods to reduce or eliminate end customer equipment downtime and missed revenue.
Scanfil offers inbound RMA screening of products to ensure the goods are indeed defective or only exhibit packaging damage. This screening service along with product test is offered to reduce NFF repairs exported to manufacturers around the world, thus saving costs and tied up units. Goods that are determined to be non-defective and pass testing are either returned to the customer or added to the advanced replacement stock after approval from our customer.
We offer inventory management and distribution of finished products, spare parts and installation kits to our customers and their customers' site locations. This distribution setup provides transportation and logistics savings by eliminating the need for warehousing and distribution with a third party. The warehousing and distribution at our premises also reduces the need for warehouse space at our customers and allows them to focus on their core business and growth.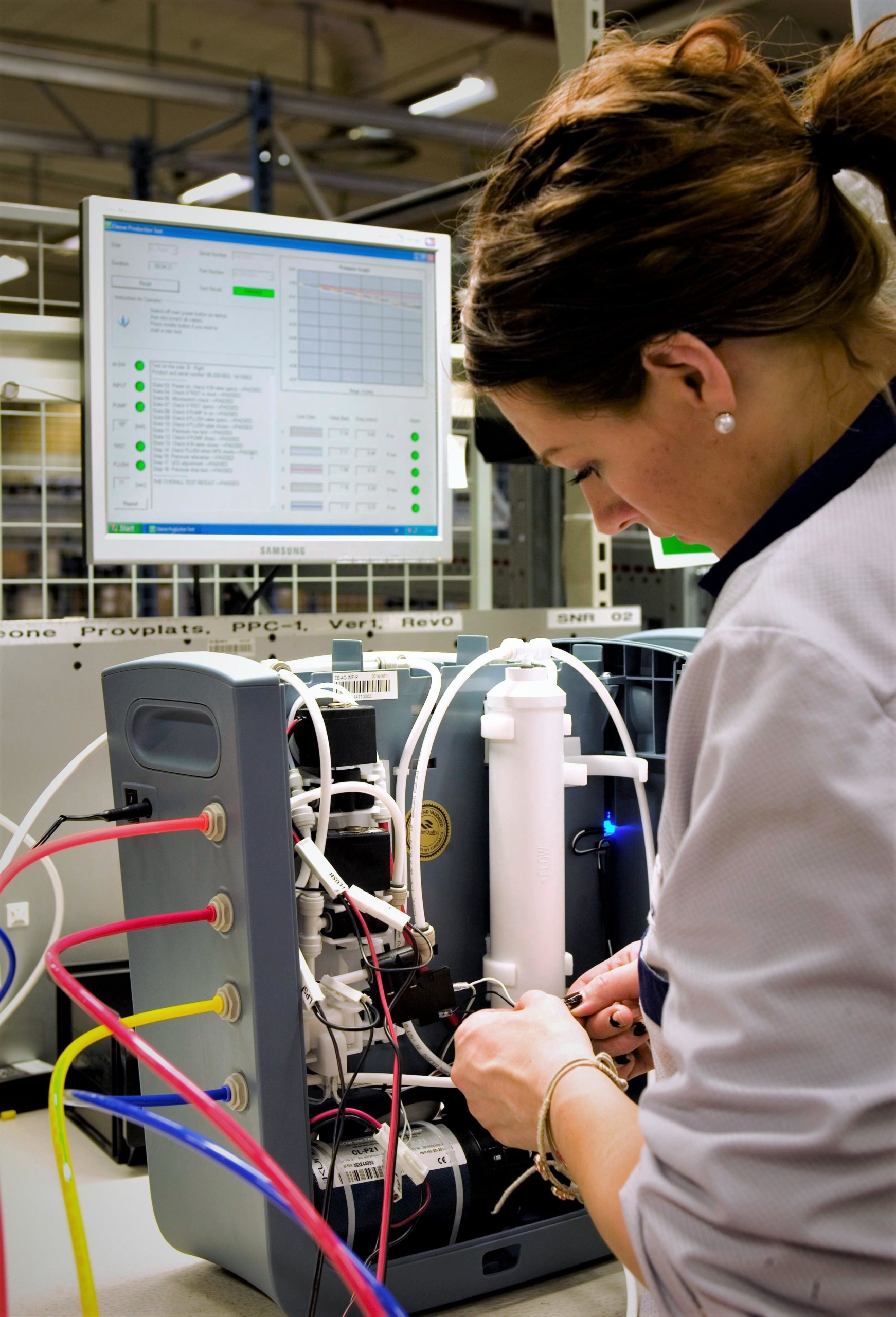 Our design driven manufacturing approach gives us advantage from R&D to manufacturing to logistics and our committed people are there to constantly deliver best results for our customers. Scanfil's vertically integrated production offers a full-scale and cost-efficient service chain throughout the product's life cycle.
Read more