We develop products ready for your market
Scanfil has a very long history supporting our customers with product development services, both as a supplement to an ongoing project but most often as a turn-key solution where we develop a product from an idea and bring it to life and to market.
We have developed hundreds of different products in a broad spectrum of technologies and market areas over the years. Still, we always assign our customers the product ownership and IP-rights of the innovations.
Scanfil brings value to you as a customer with fast & seamless time-to-market execution, from requirement specification to a fully industrialized product. We help our customers to focus on their core business, optimizing the fixed cost structure and total product cost of ownership.

Scanfil's in-house design center in Sweden and our global strategic design partners with integrated processes, Scanfil can enhance and transform our customers' businesses with state-of-the-art technology – optimized for manufacturing.
Development process and engineering skills
We offer a wide range of design and development services for your products, from the first idea through innovation, prototyping, verification, test design, and industrialization for serial production. In addition to product features, the product's competitiveness in the market is defined in the design and development phase. The product's manufacturing costs can best be modified in the early stages of the project, and Scanfil's expertise in this area comes in handy. It can create significant benefits while still researching your new product.
We are proud to have a true DFX and Time-to-Market approach. We also have extensive experience in developing MedTech products with the highest regulatory demand in the world.
Our core Product Development competences:
Project Management
Mechanical Engineering
Electrical Engineering
Software
IoT / Connectivity
Test development
Verification
DFX-competence
Development under MedTech-regulations
Scanfil has an extensive experienced team in-house. To ensure state-of-art competencies in all areas needed for a complex project, we have a few strategic partners that we work closely with and with whom we have harmonized processes. Scanfil will always be our customers' one-point-of-contact.
Connect your products
Many of our customers are in a strategic important phase where they need to decide how their future value proposal will be when more or less all products soon will be able to "connect."
Main advantages of using Scanfil as Your trusted Design partner
One-point-of-contact
The seamless interface between Development and Production
Highly skilled personnel and broad access to resources
Improved knowledge transfer throughout the entire project
Improved quality assurance
Reduced project lead time & optimized Time-to-market
True DFX-competence
Sourcing set-up and industrialization integrated into the development project
Teams with long experience in working with production and quality requirements
Strong engineering support throughout the entire product life cycle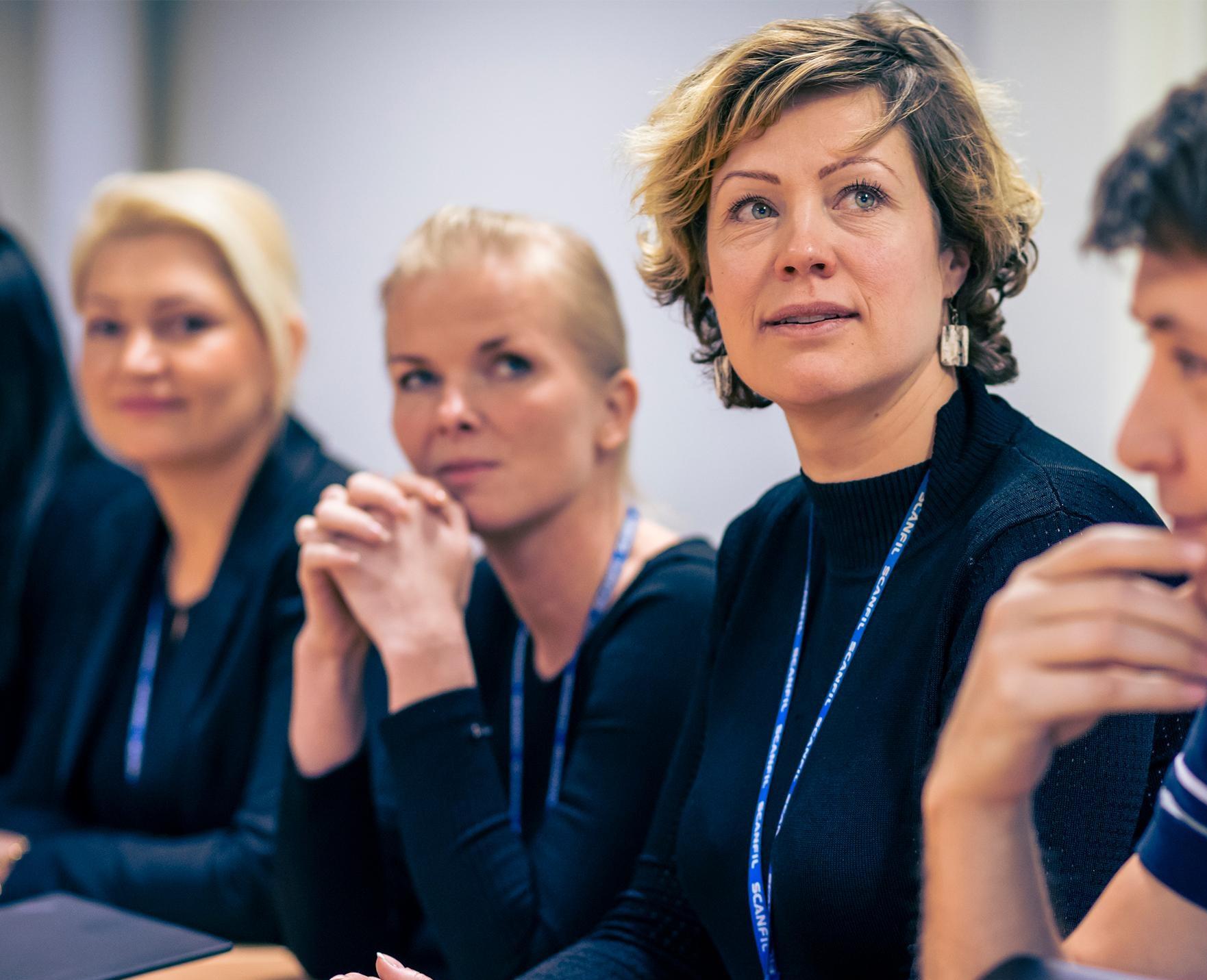 Our design driven manufacturing approach gives us advantage from R&D to manufacturing to logistics and our committed people are there to constantly deliver best results for our customers. Scanfil's vertically integrated production offers a full-scale and cost-efficient service chain throughout the product's life cycle.
Read more