Etteplan, a global engineering company, and Scanfil, a global contract manufacturer and systems supplier for the electronics industry, have started a unique cooperation in joint customer projects. The idea is to provide a combined and complete product development and manufacturing process.
How has the cooperation worked out so far, and how does it benefit the customers?
"We have started a half dozen projects, and the first ones are soon reaching their goal. My experience is that we have been able to offer design and manufacturing on a one-stop-shop basis. The biggest advantage for the customer is a faster time-to-market that is often the number one target in the projects", says Tero Leppänen, business unit director at Etteplan.
His role is to initiate the joint customer projects with Scanfil and to organize the design team for project work. His counterpart at Scanfil is development manager Reijo Kalenius, who is in charge of facilitating the cooperation with Etteplan.
"The challenge that we went out to solve together was to ensure that manufacturing is thoroughly considered during the design phase. The cooperation enables leaving out one prototyping round so that the product comes off our production line sooner", Reijo Kalenius explains.
In practical terms, Etteplan's and Scanfil's teams can see early on, if a certain feature would be expensive, complicated to manufacture, unsuitable for a certain machine, or if some component could be difficult to source in the market, or be near the end of its lifecycle. All of these issues can cause additional design iterations, slow down the project and increase costs.
Contract manufacturing is trending
In general, contract manufacturing is increasing, and there is also a growing need to outsource electronics engineering.
"This has been a big trend in consumer products, which we now see with industrial customer due to IoT. More and more companies become service providers who focus on their brand, software development and new cloud-based solutions. A device is just an enabler for their business. However, they need to provide some piece of hardware for their customers in order to enable the business. For this purpose they buy hardware engineering and manufacturing as a commodity", Reijo Kalenius describes. The trend fits Etteplan's and Scanfil's partnership perfectly.
"Customers want more competitive products, and when engineering design is working hand-in-hand with manufacturing, it increases cost efficiency. Thanks to our cooperations the customers can better focus on their core business and build success, which in turn benefits us by higher manufacturing volumes and demand for new engineering projects", Tero Leppänen says.
According to his experience, the most discussed topics with customers tends to be cost optimization and scheduling.
"In the beginning, there's mostly talk about product features, and what would be the costs of some specific feature. Later on, when there is a prototype at hand, the focus is on the look and feel, the end-user experience, and user interface", Tero Leppänen says.
Naava plant wall production benefits from the partnership
Among the first customers gaining results from the partnership will be the Finnish technology company Naava. Its unique solution is to deliver green indoors walls of live plants as a service. The wall-mounted versions and room separators are fully automated and remotely monitored IoT products.
Naava will launch its new line-up in 2021. Etteplan has taken care of the electronics engineering and approvals of the new products to ensure they fulfill requirements and standards globally. The design team has been working closely with Scanfil to ensure a smooth and environmentally sustainable manufacturing process at Scanfil's factory in Estonia.
"For us, it is mission critical to reduce the time to market as well as production costs as much as possible to maximize the business potential of each solution. Now that we are preparing the launch of our new line-up, we have been able to reach our targets perfectly with Scanfil and Etteplan. The cooperation with them and between them clearly benefits us, our customers, and the planet a lot, and everything has worked out very efficiently."

Co-founder & CTO Niko Järvinen from Naava.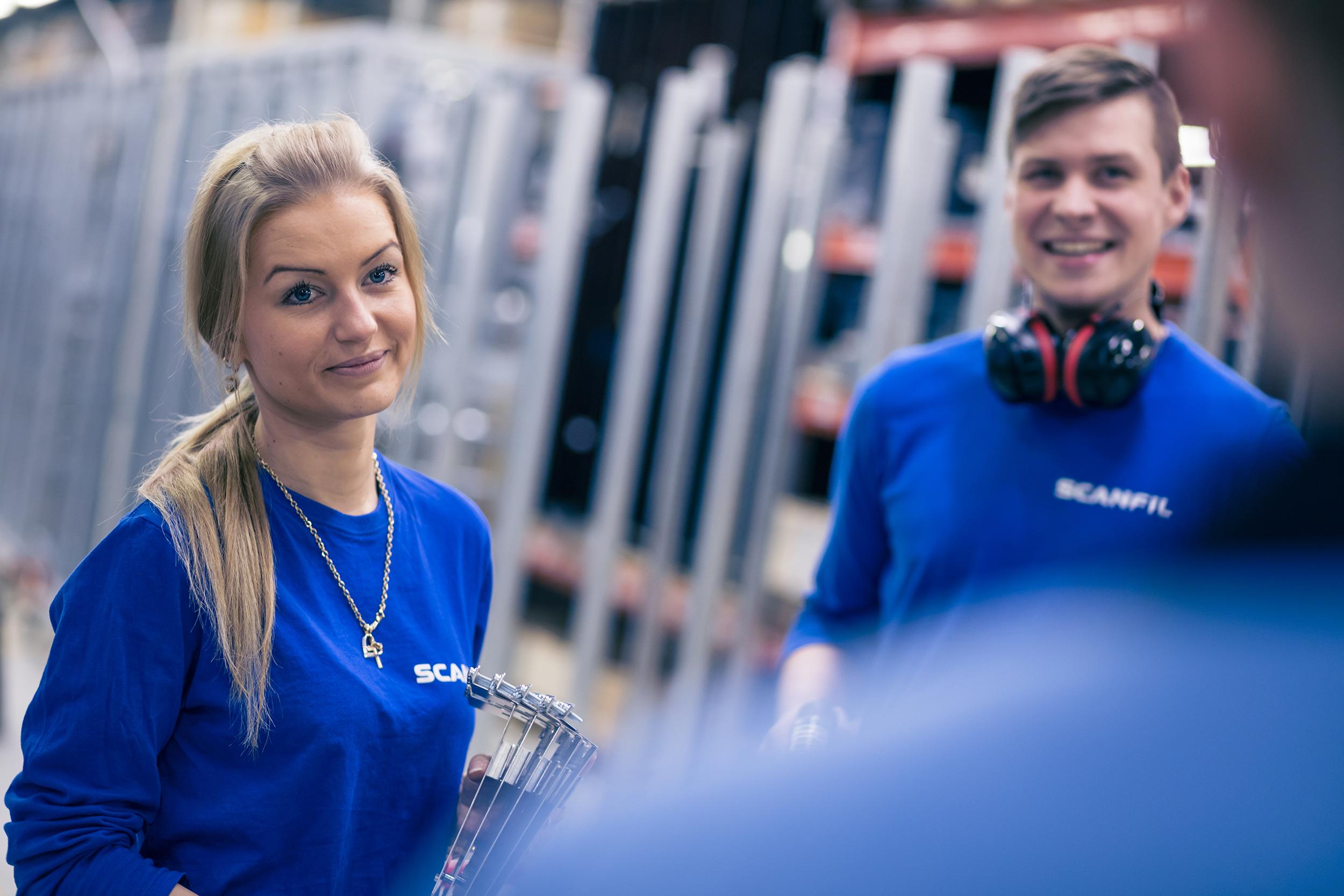 Our design driven manufacturing approach gives us advantage from R&D to manufacturing to logistics and our committed people are there to constantly deliver best results for our customers. Scanfil's vertically integrated production offers a full-scale and cost-efficient service chain throughout the product's life cycle.
Read more